Vicky Carr Biography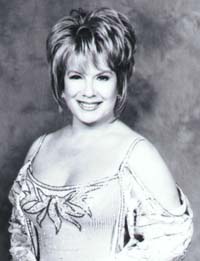 Vikki Carr, a platinum-selling artist, has performed for five presidents, the Queen of England and sold-out audiences worldwide. Born Florencia Bisenta de Casillas Marinez Cardona in El Paso, Texas, she launched her career as a recording artist in 1961 with the hit song "He's a Rebel". It was soon followed by another hit single, "It Must Be Him", which was later featured in the movie "Moonstruck".
Always proud of her Mexican heritage, Carr persuaded her record company to allow her to record a Spanish-language album in 1972. Since then, she has garned three Grammy awards. In 1985, for Best Mexican-American performance for "Simplemente Mujer"; in 1992, for Best Latin Pop Album for "Cosas del Amor",(which remained on billboard's Top 20 for six months); and in 1995, for Best Mexican-American Performance, Vocal or Instrumental for "Recuerdo a Javier Solis".
Home&nbsp Editorial&nbsp Overview&nbsp Events&nbsp Subscribe&nbsp Arts&nbsp Media Kit&nbsp Links&nbsp Congress E-Mail